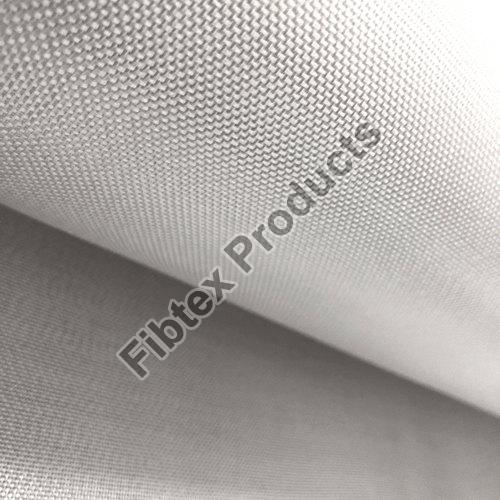 Woven fibreglass fabric is an inorganic composition of fabric that is composed of glass stands in various sizes. When the user applies this material to any surface, the user saturates the cloth with polyester resin. This resin hardens the fibreglass to a strong and durable substance. This fibreglass fabric has massive usefulness in mould making, wood reinforcement, and fibreglass repairing.
Lower weight fibreglass is useful for waterproofing. But heavyweight fibreglass increases the laminate thickness. Due to these unique features, people use heavyweight fibreglass for boat construction. In addition, it can resist UV rays.
Types of Fibreglass Cloth Weaves
Plain weave fibreglass contains strands that have 90-degree angles to each other. This type of weave offers huge stability, but it is not flexible. It is easy to cut and manipulate plain weave fibreglass cloth. Satin weave fibre has 3 to 7 wrap threads with one floating yarn stitched under different warp threads. It is an extremely flexible weave that lends to different shapes.
Twill weave cloth uses a diagonal rib that causes when one wrap thread lies in 2 fill yarns. This flexible cloth combines the best points of plain weave and satin weave cloths.
Process of Choosing the Right Fiberglass Fabric
Here are a few factors that one should consider while choosing the fibreglass cloth-
1. Fibreglass fabric- Standard quality fibreglass fabric consists of fibreglass strands blended into the proper angle weave pattern. It has different thicknesses. Lighter weight fibreglass cloth can repair the wood surface protection. Heavyweight fibreglass cloth can add multi-layer laminate.
2. Fibreglass mat- Fibreglass mat is low-cost fibreglass that is the composition of small glass fibres. Each fibreglass mat can be 1 to 2 inches long. A dried binder keeps the fibres together within a solid sheet.
3. Woven quality- Fibreglass woven has a coarse-textured type of fibreglass fabric. It is strong and less expensive than a standard fibreglass fabric. Fibreglass boat builder inserts the woven roving between fibreglass mat layers in different laminated structures.
Usage of Fiberglass Fabric
Fibreglass fabric is useful for different industries, such as follows-
1. Car washes- Fibreglass is useful for cleaning the rust material and givingthe car a bright colour. It brightens the inside part of the carwash tunnel and makes the car clean.
2. Chemical industry- In the chemical industry, fibreglass is useful for anti-slip safety with an embedded grit surface and high chemical resistance feature.
3. Cooling towers- The cooling tower is always wet. Fibreglass can protect the animals away from the danger zone of the cooling tower.
4. In the food processing industry, fibreglass fabric is useful for slip resistance in the chicken and beef industry.
5. Mining industry- In the mining industry, fibreglass fabric has massive usefulness. But it is essential to choose the right fibreglass cloth exporter for the ultimate use of fibreglass.
6. Paper industry- The property of fibreglass is useful for the paper industry.
From the above information, one can understand the usefulness of choosing the best quality fibreglass that is useful for various applications.