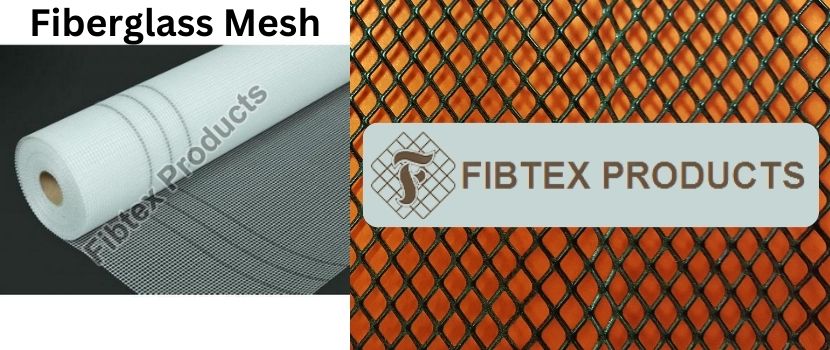 Plaster has long been a dependable option for giving walls and ceilings the finishing touch in the world of building and remodelling. Plaster mesh, however, is a crucial ally needed to ensure that plaster holds up over time. This article looks into the realm of plaster mesh from a PLASTER MESH exporter. Have a look at its applications, advantages, and methods of installation.
Understanding Plaster Mesh:
A strong reinforcing material called plaster mesh is the unsung hero of plasterwork that is resilient and long-lasting. Plaster mesh, which is made out of a web of metal or fibreglass strands, strengthens the structural integrity of plastered surfaces. It is a flexible solution that may be used for a variety of projects, such as new construction and renovations.
The Role of Plaster Mesh:
Plaster mesh primarily serves two essential functions:
● Crack Prevention -
The emergence of cracks in plaster over time is among its most prevalent problems. Plaster mesh prevents these unattractive flaws by more uniformly dispersing stress over the surface. This reinforcement keeps the plaster's integrity and prevents fractures from developing.
● Strength Enhancement:
Particularly in high-traffic areas or constructions exposed to movement, plaster alone might not be able to endure the test of time. The strength of the plaster is greatly increased by the use of plaster mesh, increasing its resilience to shocks and wear.
Types of Plaster Mesh:
Plaster mesh comes in a variety of forms, each designed for a particular need. The following are the top two types:
● Metal Plaster Mesh -
Metal plaster mesh is the preferred material for interior plastering and is often constructed of galvanised steel. It is reliable, corrosion-proof, and appropriate for both ceilings and walls.
● Fiberglass Plaster Mesh -
For external applications, fibreglass plaster mesh is recommended because of its resistance to corrosion and dampness. It is a popular option for DIY projects since it is lightweight and manageable.
Benefits of Using Plaster Mesh:
Plaster mesh has a number of benefits that may be used in your building or restoration project:
● The plaster layer is strengthened by the plaster mesh, making it more resistant to cracking and weak places over time.
● Plaster mesh requires an initial expenditure that may appear substantial. But, it pays off in the long term by lowering the frequency of repairs and maintenance.
● Plaster mesh is a flexible alternative for numerous projects since it can be used on a variety of surfaces. For example, plasterboard, concrete, and masonry.
● Plaster mesh adds to a faultless finish that improves the overall attractiveness of your space. This is done by eliminating cracks and guaranteeing a smooth surface.
Installing Plaster Mesh:
Plaster mesh must be installed correctly for it to work. Here is a detailed instruction:
● Make sure the surface is dust- and debris-free, clean, and dry. Any existing dents or cracks should be fixed.
● Cut the plaster mesh into workable lengths, allowing for overlap at the joints. Make sure the mesh sits flat by pressing it firmly against the surface.
● To fix the plaster mesh to the surface, use the proper fasteners, such as screws or staples. These fasteners should be spaced in line with the manufacturer's suggestions.
● To make a continuous reinforcement layer, place adjacent plaster mesh portions at least one inch apart.
● Cover the mesh with a foundation coat of plaster, making sure it penetrates the mesh to provide a solid bond. For a polished and appealing surface, apply a finish coat after the primer.
The secret to the everlasting beauty and strength of plastered surfaces is plaster mesh, which is sometimes disregarded yet essential. It guarantees that your walls and ceilings will be flawless for many years to come by avoiding cracks and improving the general integrity of plaster.
Regardless of whether you're starting a DIY project or a job for a building company. Plaster mesh from a PLASTER MESH exporter is a smart addition to your ideas that ensures long-lasting quality and attractiveness. Always keep in mind to abide by the plastering golden rule: always strengthen with plaster mesh.