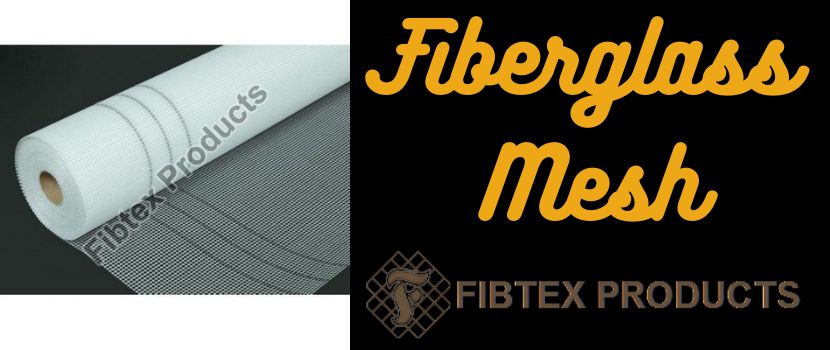 Instalments are waterproofed using waterproofing mesh at substrate junctions and changes in plane. The waterproofing mesh exhibits strong grid fixity, high strength, excellent fitting positioning and resistance to highly alkaline substances and concrete erosion. It also exhibits good adhesion with cement mortar. More than 90% of the strength is retained after elongation, with a 50-year durability.
Usage
Fiberglass mesh is frequently used in crack-prevention, water-proofing, and wall heat reservation systems. Waterproofing mesh manufacturers offer various benefits. The mesh comes with excellent chemical resistance, low water absorption, high heat resistance, high strength, low elongation, high elasticity, and rigidity.
Waterproofing fibreglass mesh has great qualities like water resistance, alkali resistance, flexibility, softness, and resistance to aging. It is frequently used in finishing materials for exterior insulation, natural marble, plasterboard, and fake stone materials in addition to supporting walls. There are a few benefits of a waterproofing system made of fibreglass and acrylic.
Strong In Every Way
The durability of fibreglass is unquestionably quite good. The material's strength and structural stability are attributed to the fibreglass material's composition of reinforced glass, plastic, and resin.
Waterproofing mesh may significantly increase a structure's endurance thanks to these characteristics. The fibreglass is also used to reinforce building structural elements. It has become popular for people to employ it as the primary component of acrylic waterproofing solutions.
Water-Resistant
A fibreglass roof is recognised to be an efficient way to stop moisture or any water from penetrating surfaces. It also helps to prevent causing leaks in the ceiling or on the roof. By giving the surface a gel coat finish, which can effectively tolerate moisture penetration, the water-resistant feature is accomplished. Also, doing so will reduce the surface's susceptibility to the development of mould, fungus, and mildew. All of which need damp environments to grow.
Versatility
The fibreglass waterproofing membrane is renowned for its adaptability in addition to its exceptional strength and water resistance. In contrast to steel or aluminium, fibreglass is not only strong but also easily bendable.
It is a valuable material for a number of waterproofing projects. It can be successfully moulded into various forms for both residential and commercial uses.
Reduced Upkeep
In comparison to other comparable waterproofing systems, fibreglass waterproofing systems require less upkeep. As a result, you are not obliged to perform any type of extensive maintenance work. Fibre is remarkably unlikely to suffer any significant degradation because of its heat resistance and endurance. A fibreglass waterproofing system that has been constructed correctly often has a 30-year lifespan.
Easy To Handle
A quiet, effective, and environmentally acceptable form of waterproofing is fibreglass. Furthermore, its installation does not call for sophisticated instruments. With the use of premium waterproof fibreglass paint, our waterproofing specialists can professionally execute this procedure.
Conclusion
The length of the application procedure depends on how big the project is and might be anywhere from one to three days. You need to prepare the region before applying the fibreglass mesh to inside wet locations. To do this, you must clear the area of all trash.
Use joint fillet or joint sealant on all nail and screw heads, flanges, and floor/wall joints. This ensures penetration flanges are installed properly. Install the fibreglass mesh after which coat the walls and wall penetrations with flow and acrylic paint.